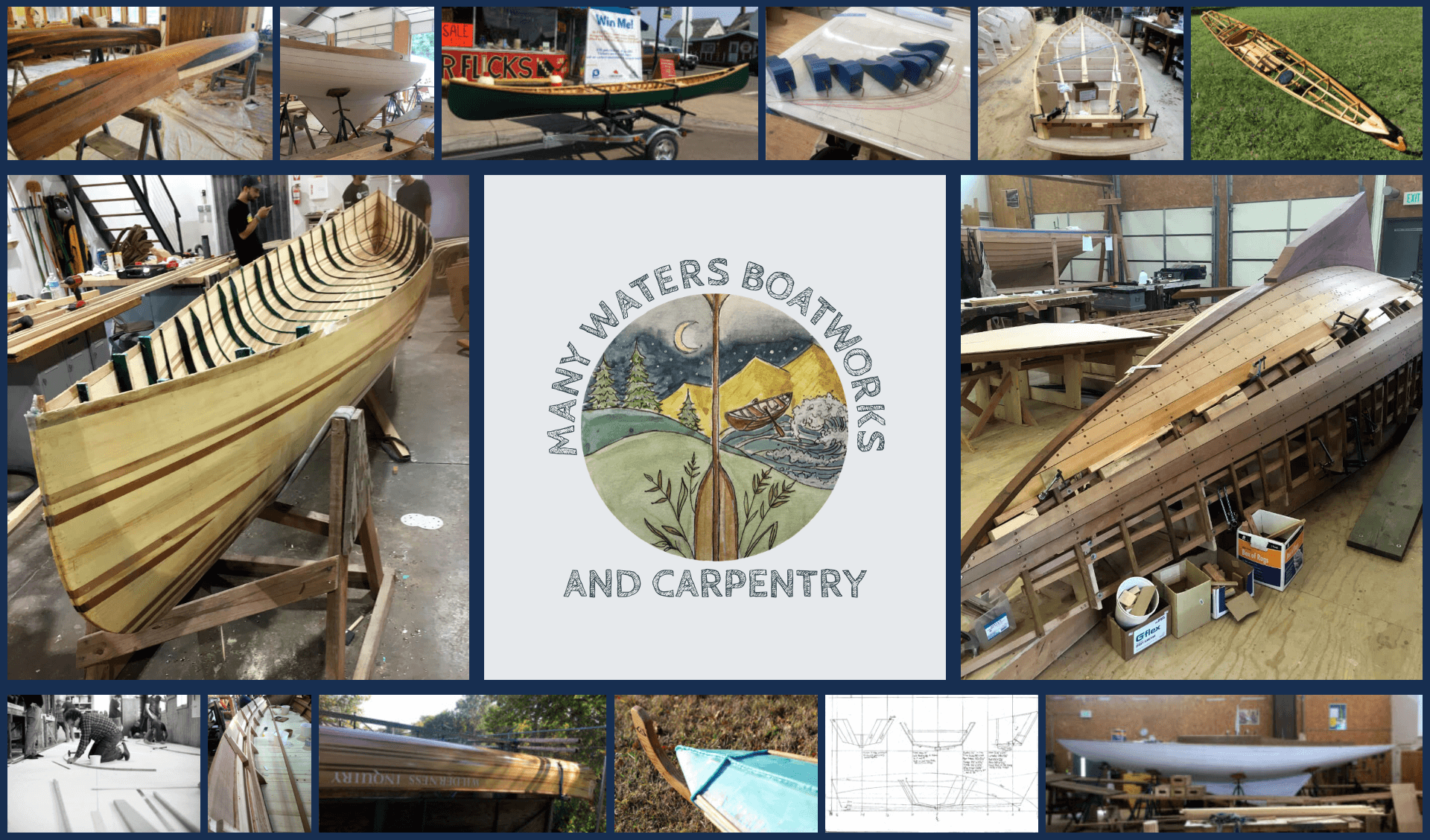 Many Waters Boatworks and Carpentry is a vehicle to help me spur a renaissance in traditional, classic and creative boats for the recreational boaters in Minnesota and the Midwest.  I am a graduate of the Northwest School of Wooden Boatbuilding and want to bring a hint of the classic west coast boatbuilding tradition to my midwestern home.
So many fascinating boats have been designed and built throughout history.  I aim to loft traditional plans and put a new spin on them. I will also offer some creative and cutting edge design ideas.  While I love traditional plank on frame construction, I also recognize the expanded possibilities of wood composite construction and am comfortable in both techniques.  Whatever the project calls for!  
I'm also available to restore your existing wooden boat.  Old cedar canvas canoe need restoring?  Chris Craft needing some love?  Has it been sitting at the cabin growing moldy?  Let me bring it back to life for you!
Check out my Portfolio to get a sense of the kind of work I can do.  I was part of a team building a Dark Harbor 17.5, a traditionally built carvel plank on frame racing yacht.  I designed and built a prototype and then built a plug for composite construction of a 25 foot Voyageur canoe.  The prototype canoe was built using wood composite techniques and designed to safely bring educational groups of up to 11 people on urban waterways. 
I am currently working on building a replica of the North Shore of Lake Superior's vernacular fishing boat, the Herring Skiff.  This will be a hardy utilitarian wooden boat and an example of the kind of boat I'd like to build for clients in Northern Minnesota.
Let's Build A Boat Together!