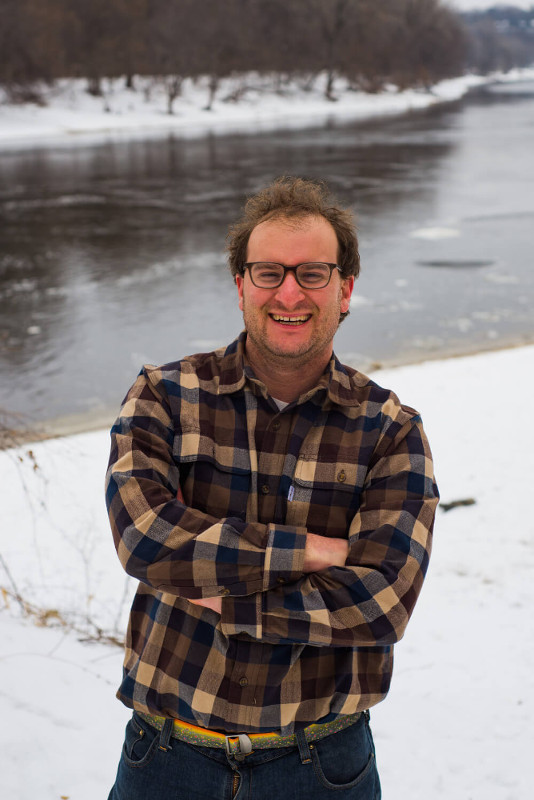 I spent my youth paddling the rivers of Northern Wisconsin and sailing on Lake Michigan.  While attending Carleton College, I began paddling Minnesota's Boundary Waters and sailing the collegiate racing circuit.  After spending a summer teaching sailing at the Center for Wooden Boats in Seattle, I became a hobby boat builder. While working as an affordable housing project manager, I built a canoe, a pram and remodeled an RV trailer. 
Finally I decided I had my fill of management life and needed to be using my hands on a daily basis. In 2016, I enrolled at the Northwest School of Wooden Boat Building near Port Townsend, Washington. My year of school culminated in a third place finish for my team at the Port Townsend Wooden Boat Festival's 3 day Boat Building Challenge! 
In the fall of 2017, I went to work for Wilderness Inquiry in Minneapolis, Minnesota, where I redesigned and prototyped wilderness Inquiry's 24′ Voyageur canoe and then helped Wenonah Canoe prepare to mass produce that design for Wilderness Inquiry.
In 2019 and 2020 I will be serving as an Artisan in Development at the North House Folk School in Grand Marias, MN!
If you are interested in having me work on a boat or another custom piece, please email me at  josh@manywatersboats.com.