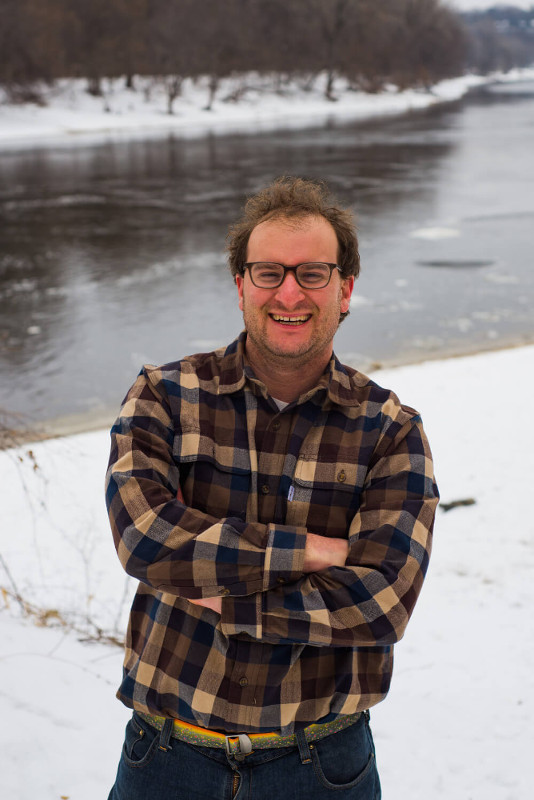 I spent my youth paddling the rivers of Northern Wisconsin and sailing on Lake Michigan. While attending Carleton College, I began paddling Minnesota's Boundary Waters and sailing the collegiate racing circuit. After spending a summer teaching sailing at the Center for Wooden Boats in Seattle, I became a hobby boat builder. While working as an affordable housing project manager, I built a canoe, a pram and remodeled an RV trailer.
Finally I decided I had my fill of management life and needed to be using my hands on a daily basis. In 2016, I enrolled at the Northwest School of Wooden Boat Building near Port Townsend, Washington. My year of school culminated in a third place finish for my team at the Port Townsend Wooden Boat Festival's 3 day Boat Building Challenge!
In the past 4 years I have redesigned and prototyped a 24′ Voyageur canoe for Wilderness Inquiry, and served as an Artist in Residence at North House Folk School. At North House studied craft endemic to Minnesota and built boats in collaboration with the local Chamber of Commerce and Historical Society.
At the end of 2021 I relocated to the twin cities where I have also made the decision to focus on cabinetry and in home carpentry in addition to boat building. I love to build cabinets as well as custom built in seating, shelving and storage. I enjoy using locally sourced wood products as much as possible, but can build with whatever you prefer. I can design with the homeowner or build to an architects plans. I can also build decks, pergolas, gazebos or other outbuildings.
If you are interested in custom woodwork for your home, or would like to comission a boat, please email me at josh@manywatersboats.com. You can also come see my shop, in a space called The Guild which hosts several independant craftspeople in Minneapolis. You'll find the Guild's building and my studio at 2933 N Second Street, Minneapolis, 55411